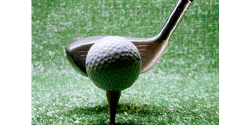 WE BUY AND SELL ELECTRONIC COMPONENTS.
Over 20,000 Line Items in stock. We Specialize in Procuring Excess Inventories
and end of life products.

We Buy and Sell the following:
Integrated Circuits, Semiconductors, Connectors,
Capacitors, Inductors, LEDs, LCDs, Crystals, DC-DC Converters, Mil Components,
Switches, Fuses, Filters, Computers and Peripherals, PCBs, Work in Progress,
and Most Electronic Materials.
We Specialize in Hard to find and Obsolete components.
Please call or e-mail with your Requirements or Offerings
RTC Components Inc.
17229 Newhope St, Ste A
Fountain Valley, CA 92708
sales@rtccomponents.com

tom@rtccomponents.com
larry@rtccomponents.com

Phone: (714) 436-1363
Fax: (714) 436-1381

Office Hours;
7:00 Am to 3:30 PM Pacific Time